With a soothing, low-key entrance, Cafe Dongxi features a combination of Chinese and Western specialties. The chef mixes and matches Western dishes, side dishes and healthy practices to ensure food is both healthy and delicious. There are regular quarterly promotions, to ensure the freshest seasonal ingredients are used. The sofa area by the window has a lovely Bund view, and a tucked away, intimate cigar bar also features a library of reading books.
Breakfast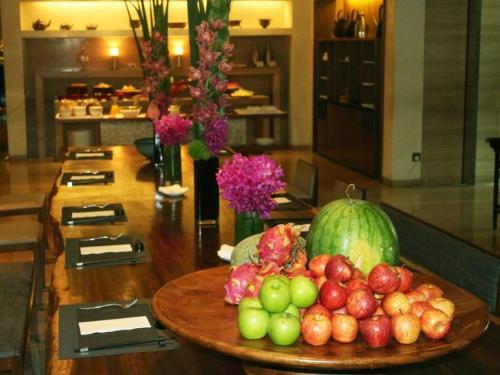 The restaurant offers a varied breakfast buffet, including a salad bar, pastries, fried egg rolls, noodles, Chinese and Western-style hot dishes and more.
Breakfast Hours:
Monday to Friday 7:00 am~10:00 am
Saturday, Sunday and National Holidays 7:00 am~10:30 am

Breakfast Prices:

Adults: RMB150+15%

Children (Height: 1~1.2m): RMB75+15%

Children (Height: under 1m): Free of charge
Lunch & Dinner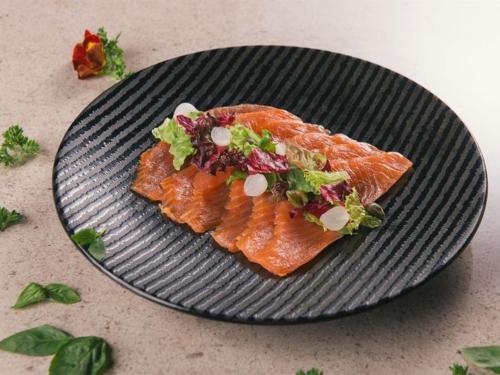 The restaurant is open for lunch and dinner with Chinese-style, western style, Italian style a la carte options, in addition to set menus.
Lunch Hours:
12:00 pm~14:30 pm
Dinner Hours:
18:00 pm~22:00 pm
Afternoon Tea
Our restaurant provides a wealth of exquisite three English afternoon teas, so you can luxuriate in a quiet, leisurely afternoon tradition.
Afternoon Tea Hours:
14:30 pm to 17:00 pm
Room Service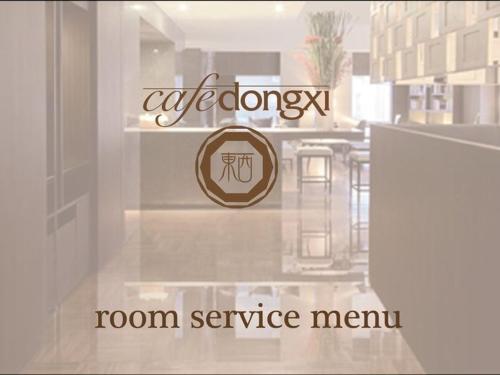 The restaurant also offers room service with a variety of selection.
Room Service Hours:
12:00 pm~02:00 am